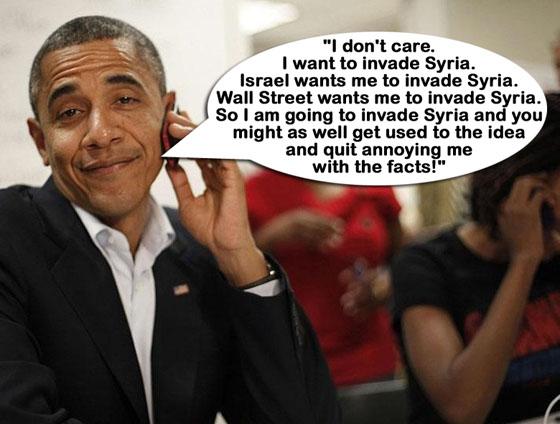 As a US-led coalition continues to strike ISIL strongholds inside Syria, President Barack Obama says "we are not going to stabilize" the country under President Bashar al-Assad.
In an interview aired Sunday on CBS' "60 Minutes" program, Obama acknowledged the contradictory nature of his Syria strategy."I recognize the contradiction in a contradictory land and a contradictory circumstance."
The US president explained that the military campaign against the ISIL terror network and al-Qaeda-affiliated groups was also helping the Syrian government.
Many militants who were initially trained and armed by the US and some of its Arab allies to fight the government of President Assad later joined the ISIL terrorist organization.
Obama has authorized airstrikes against ISIL militants in Iraq and Syria, but has repeatedly ruled out American boots on the ground in a combat role, a promise many experts say might soon be broken.
The administration hopes that local forces, comprised of "moderate" militants in Syria and military forces and Kurdish fighters in Iraq, would lead the ground offensive against ISIL, and recapture the lost territory.
As part of that strategy, the US Congress approved a plan earlier this month for the Pentagon to begin arming and equipping 5,000 so-called moderate insurgents in Syria.
Pentagon leaders have said a force of up to 15,000 trained militants was required in Syria to take on both ISIL and the Assad government.
In Iraq, the US has deployed about 1,600 troops to bolster security for American diplomats and facilities there and "advise" Iraqi government forces fighting the ISIL militants.
Earlier on Sunday, House Speaker John Boehner said the United States may have "no choice" but to send American troops to combat if the current strategy failed.
Obama said Sunday that the coalition's military campaign had "a strong chance for success in Iraq" but added that Syria was "a more challenging situation."
The president also admitted that the US intelligence had "underestimated what had been taking place in Syria."
Filed under: Al Qaeda, Obama, Syria, US Foreign Policy, USA, War on Syria | Tagged: ISIL, Nusra Front, Obama, US Congress, Wars for Israel |