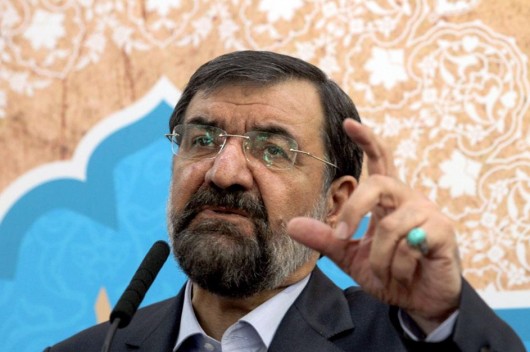 Secretary of Iran's Expediency Council, Mohsen Rezaei revealed on Saturday details of what he called latest events "scenario", noting that the unrest which the Islamic Republic had witnessed last week was plotted by the United States in Kurdistan's Erbil.
"The scenario designed by MKO members, monarchists, and US put into practice in Iran in recent days was plotted months earlier in Erbil of Iraq," said Rezaei, referring to Mojahedin-e-Khalq Organization, branded as a terrorist organization in Iran.
"Some months ago the CIA head of Special Activities Division (SAD), held a meeting in Erbil with the Chief of staff of (former Iraqi dictator) Saddam Hussein's son, Qusay, Saddam's brother-in-law, Barzanis' representative, MKO representatives, and Saudi Arabian agents," the Iranian official raid in remarks carried by Mehr News Agency.
"In this meeting, the date and time for the operation was defined," he added, "it was agreed to start in late December, using the cyber space, and to follow the scenario of toppling the establishment in January and February, with operation codenamed as 'the Strategy of Resultive Convergence'," Rezaei added.
"They imagined they could usurp the control of all cities from the appointed officials to get to the second phase and import weapons into Iran to kill some civilians and then in the next phase US would table new anti-Iran sanctions in the UNSC through human rights committee to ease the way for entrance of MKO members," he said, according to Mehr.
Source: Mehr News Agency
Related Videos
Related Articles
Filed under: Iran, Kurdistan, USA | Tagged: AngloZionist Empire, Barazani, Trump |