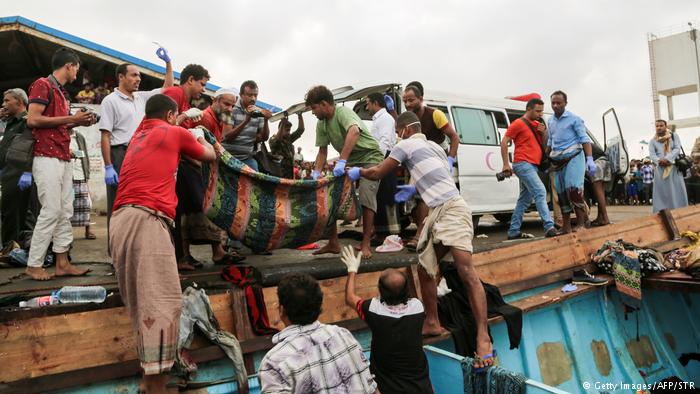 A long-feared assault on Yemen's port city of Hodeidah by the Saudi-led coalition could cost up to 250,000 lives, the United Nations humanitarian coordinator in the country, Lise Grande, said in a statement on Friday.
"A military attack or siege on Hodeidah will impact hundreds of thousands of innocent civilians," she said.
"In a prolonged worst case, we fear that as many as 250,000 people may lose everything – even their lives."
Yemen has been since March 25, 2015 under a brutal aggression by Saudi-led coalition, which also includes UAE, Bahrain, Egypt, Morocco, Jordan, Sudan and Kuwait, in a bid to restore power to fugitive former president Abdrabbuh Mansour Hadi.
Tens of thousands of Yemenis have been injured and martyred in Saudi-led strikes, with the vast majority of them are civilians.
Source: Agencies
Related Articles
Filed under: House of Saud, UAE, UN, War Crimes and Criminals, War on Yemen, Yemen | Tagged: Humanitarian Crimes, Humanitarian crisis |