America Sold $55.6 Billion in Weapons Abroad in FY18 – a 33 Percent Jump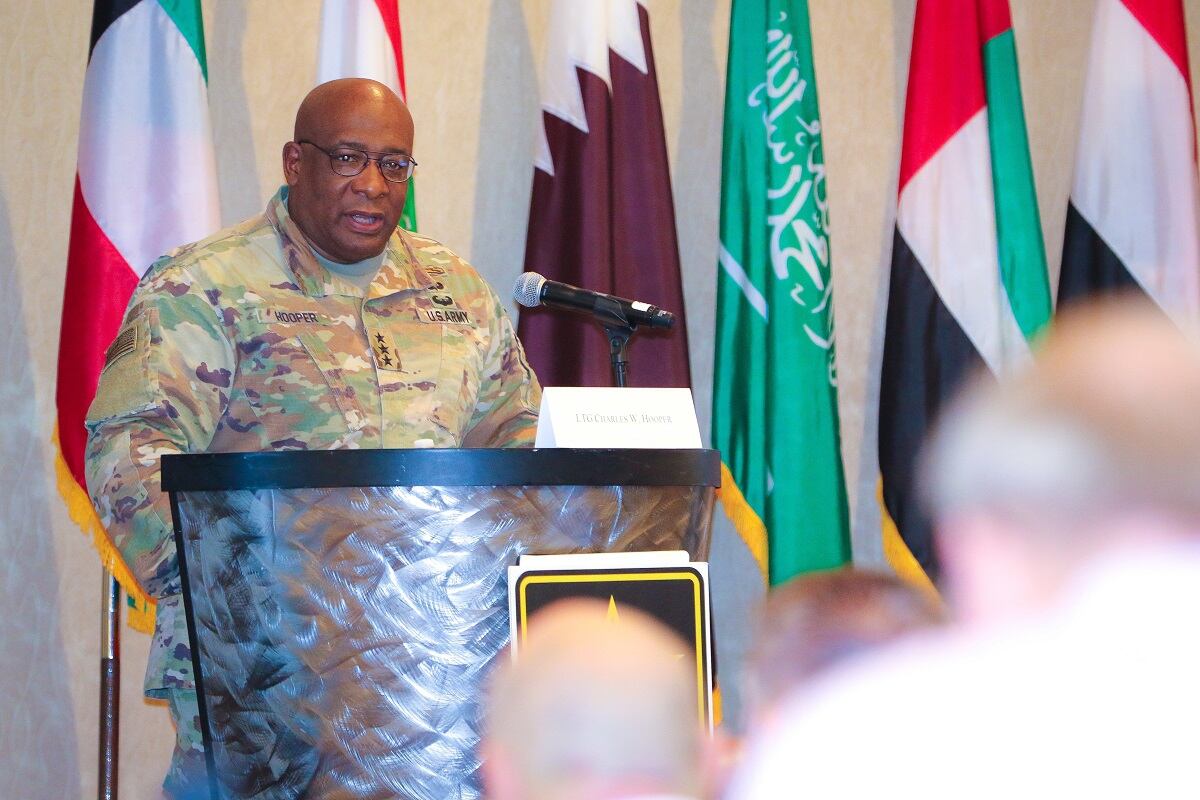 Lt. Gen. Charles Hooper, director, Defense Security Cooperation Agency head, says FY 2018 was a strong year for foreign arms sales. (U.S. Army/Sgt. Von Marie Donato)
The U.S. inked $55.6 billion in foreign military sales during fiscal year 2018, easily smashing past the previous year's total — and the Pentagon's point man for security cooperation expects more in the future.
"This is a 33 percent increase over last year and I'm very optimistic that this positive trajectory will continue," said Lt. Gen. Charles Hooper, the head of the Defense Security Cooperation Agency, during a speech at the AUSA conference. "Our partners know a good thing when they see one."
Included in that total are $3.52 billion for cases funded by the State Department's Foreign Military Financing program; $4.42 billion for cases funded under Defense Department authorities; and $47.71 billion funded through pure FMS cases, per the State Department.
In FY17, the U.S. sold $41.93 billion in FMS deals, and the Pentagon has not been shy about hyping the final dollar total for this year. In July, Hooper said the department had already inked $46.9 billion in deals, and a Pentagon report released last year said that the U.S. had inked $54.45 billion through the end of August.
Sales totals are volatile year over year, depending on what partner nations seek to buy. In FY16, sales totaled $33.6 billion, while FY15 totaled just more than $47 billion and FY14 totaled $34.2 billion.
Filed under: Creative Chaos, Israel-USA Relationship, Trump, US Congress, US Foreign Policy, US Lies, USA, Wars for Israel |