The Tunisian crowds protested in Central Tunis on Tuesday heavily and angrily against the Saudi crown prince Mohamad bin Salman's visit, denouncing his role in the aggression on Yemen, attempt to eradicate the Palestinian cause, murder of the journalist Jamal Khashoggi and persecution of local activists.
Al-Manar correspondent reported that Bin Salman who, had arrived earlier, would leave Tunisia in few hours, adding that Arab and foreign media outlets were banned from covering up his visit.
The protestors chanted slogans against Bin Salman's visit, calling on him to leave their country and holding saws in reference to his role in harshly murdering and dismembering Khashoggi.
Source: Al-Manar English Website
Dozens of protesters rallied in central Tunis on Monday to decry Saudi Crown Prince Mohammed bin Salman's scheduled visit.
Prince Mohammed, commonly known by his initials MBS, is expected to arrive in Tunisia on Tuesday afternoon as part of a regional tour as he makes his way to the G20 summit set to take place in Argentina at the end of the month.
It is also MBS's first overseas tour after the killing of Washington Post columnist Jamal Khashoggi in the Saudi consulate in Istanbul two months ago. The murder – widely seen as orchestrated by the crown prince – created an international firestorm against Saudi Arabia that continues to reverberate.
Holding several banners, Crowds were acting out the war on Yemen where a Saudi-Emirati led war against Yemen.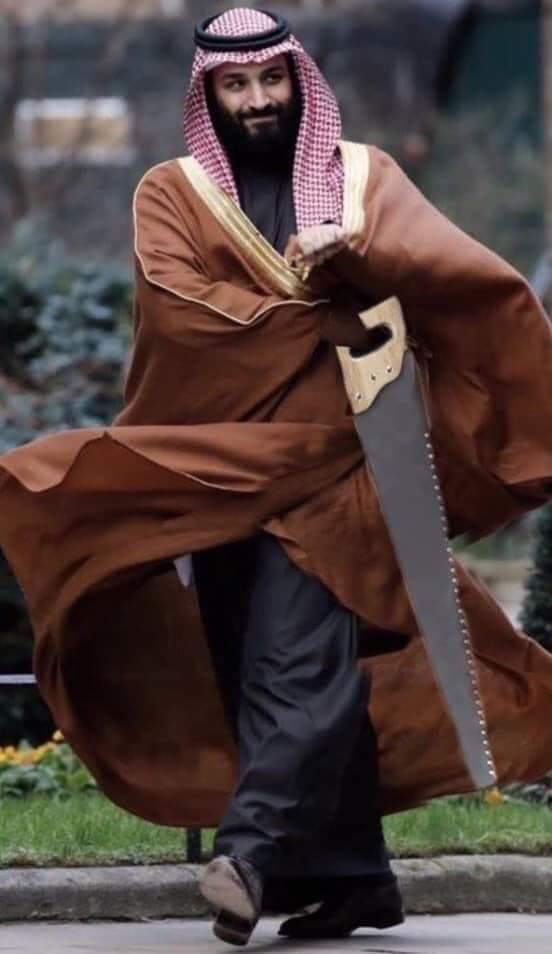 Source: Agencies
Related Videos
Related Articles
Filed under: House of Saud, Tunis, UAE, USA, War on Yemen | Tagged: Egypt Zionists, Khashoggi's Killing, MBS, Trump |