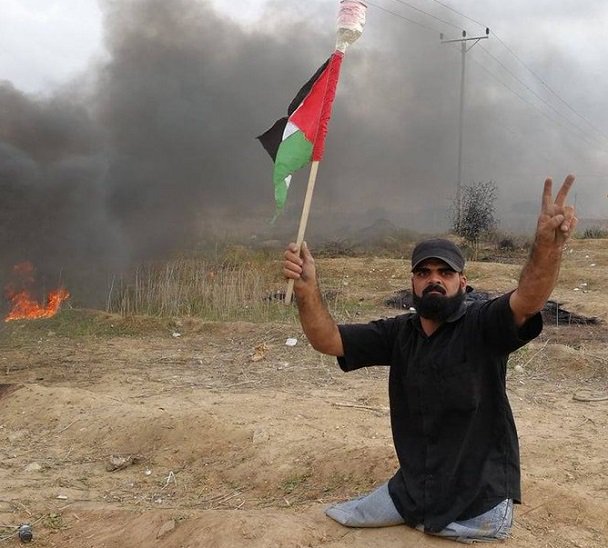 Israeli occupation soldiers shot dead a wheelchair-bound man with no legs during Friday protests in Gaza against US decision to recognize Al-Quds as Israeli capital.
Disabled Ibrahim Abu Thurayeh, 29, was taken to al-Shifa hospital in Gaza City after being shot by occupation troops but was later pronounced dead.
Abu Thurayeh, who had previously lost both his legs during the 2014 Israeli war on the besieged enclave, local media reported.
Friday confrontations with occupation forces along Gaza border
Abu Thuraya funeral
Source: Websites
Related Videos
Filed under: Jerusalem, Nazi Israel, Palestine, War on Gaza | Tagged: AngloZionist Empire, Gaza, Intifada, Siege on Gaza |